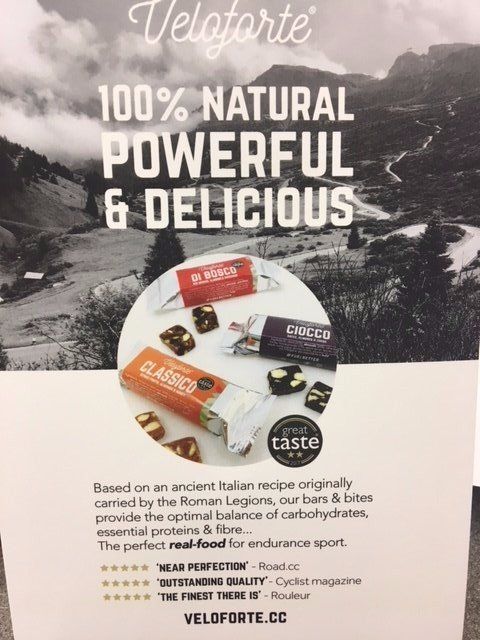 Yet another brand of nutrition hits the market I hear you say – well, this time we have listened to YOU – we gathered your feedback and listened to your comments and on your recommendations we have chosen to stock Veloforte. We researched thoroughly before committing to ordering these products in and liked the background, concept and more importantly the taste.

Founded in 2016, baked in a home kitchen now massively upscaled into a commercial baker in London who produces for the likes of Harrods and Marks and Spencer we thought this has a good solid foundation for their products with a great reputation behind them. Currently stocked in 150 retail stores but coverage in Wales was minimal so we thought it a good investment.

The range currently has 3 flavour bars with 3 new bars in development. They have 100% natural ingredients, are egg free, dairy free, gluten free and preservative free!!! pretty impressive wouldn't you agree? All the nutritional information is available for viewing on the website and they boast having twice the amount of carbs and calories as some of the best gels on the market. With 5 star ratings from Road cc, Cyclist magazine and Rouleur with comments of 'Near Perfection', Outstanding quality' and 'The finest there is' I think these are well worth the investment.

So, we listened, we researched, we ordered and now we have a five star rated product for your nutritional needs.