Milan to Venice cycling Challenge for Women v Cancer charities.
Jo Jones and myself,Siara decided to do this challenge a year ago. In order to secure our places we had to raise over £3200 by July 2019.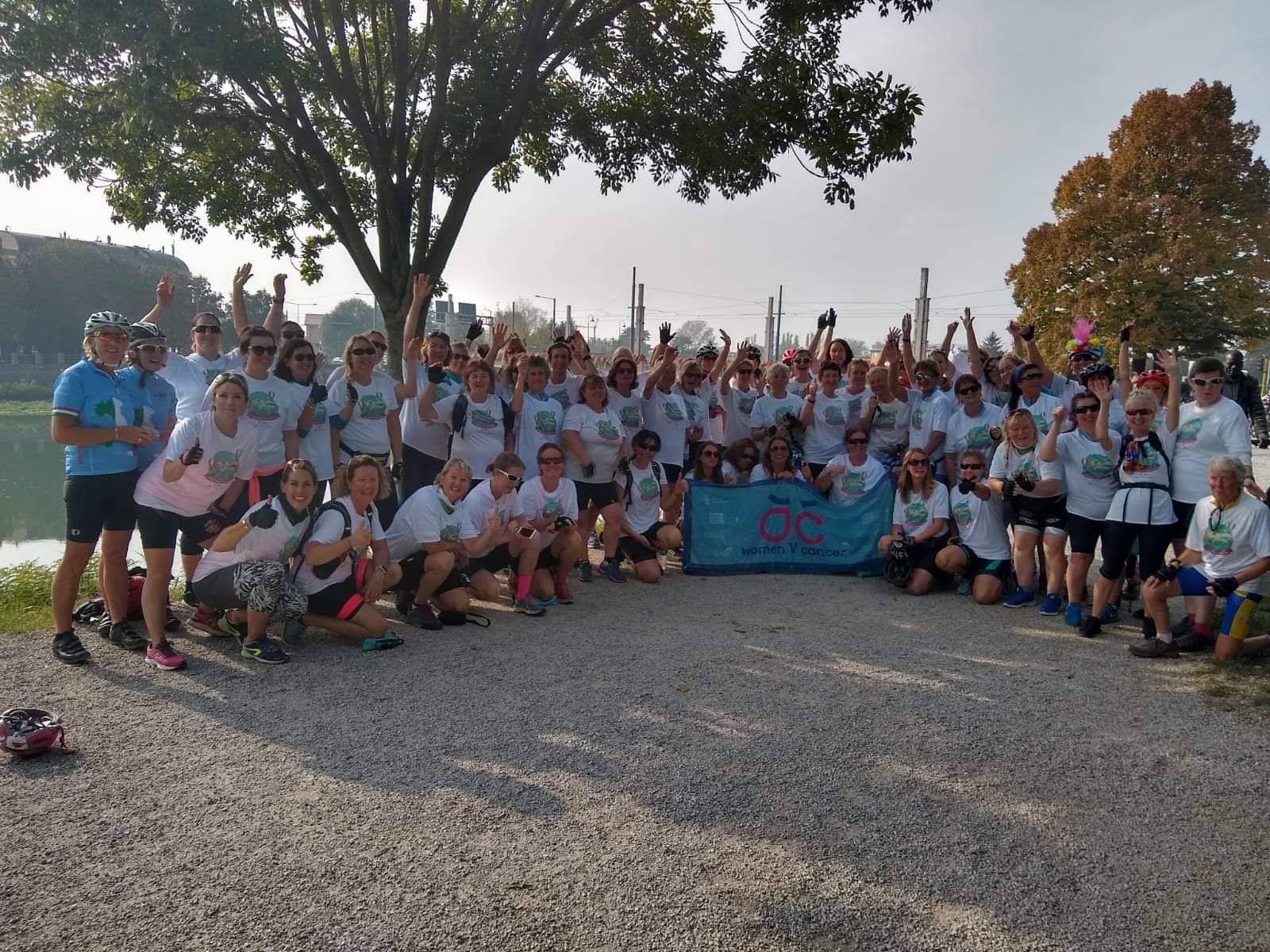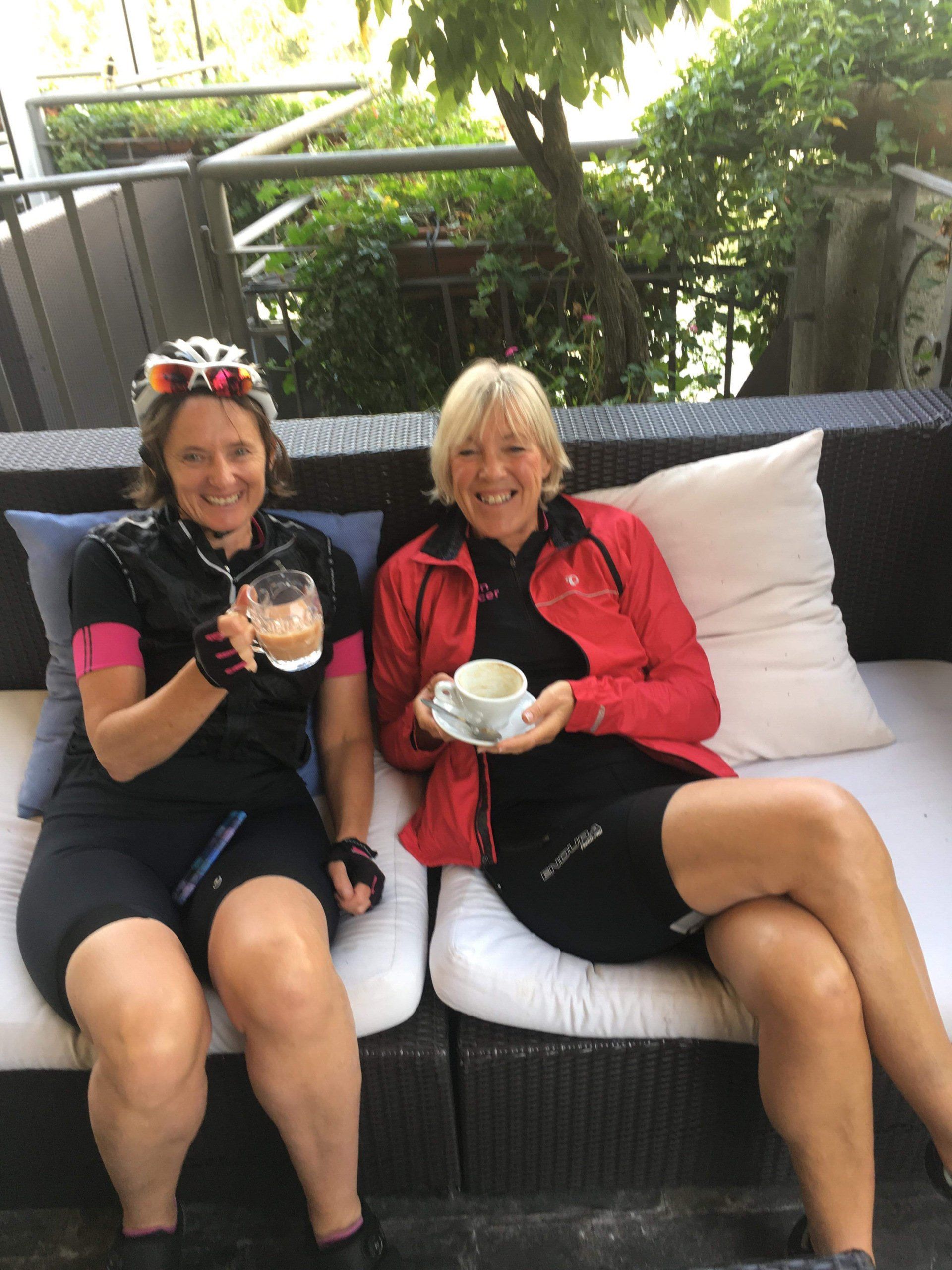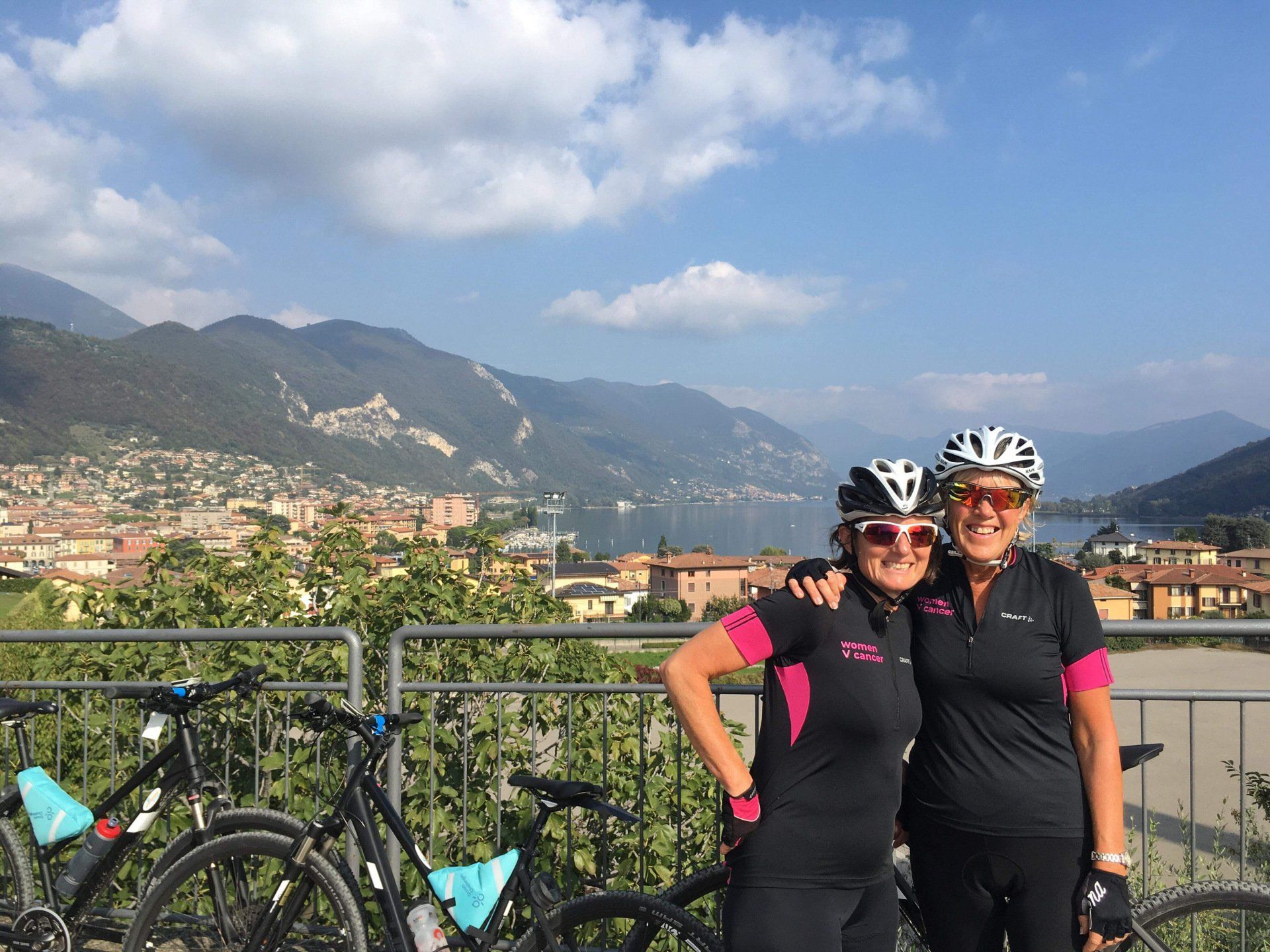 We did 3 events and had a Just Giving page.
We didn't give much thought to the bikes they would provide. All we knew was they would be hybrid bikes.
I didn't give it another thought!!! Big mistake!!! See photo…. they were heavy and had tyres like tractors!! Which seemed to stick to the tarmac!! The saddle…. a sore point?
There were 65 women on the challenge organised by Dream Challenges.
The five days were extremely well organised.
It appears there will be a challenge anywhere in the world you would like to go!Jo and I would recommend this company.
The routes were on cycle paths which gave you lots of time to see the absolutely beautiful Italian countryside.
We stopped every day for a coffee,lunch and tea at local cafes and restaurants along with the support vehicles.
Day 1 Milan to Brescia. 70 miles.
This seemed the hardest day. Early start 6.30 with a coach to the outskirts of Milan to start.
We rode through the most beautiful countryside and villages.
Day 2 Brescia to Verona. 60 miles.
This was the best day.
Coffee stop by Lake Iseo. Lunch in Lazise by Lake Garda and finally into the centre of Verona.
I will always remember that day it was truly amazing.
Jo and I escaped the hotel dinner and got a taxi into Verona only for a couple of hours as the start of the rides had now become 6 am breakfast and briefing. Leave as the sun came up at 7.30! But wouldn't have missed seeing Verona at night for anything.
Day 3 Verona to Venice 80 miles
Cycling through the Lombardy wine growing countryside. Stunning farmhouses,monasteries and villas.
Lunch in a remote restaurant with the most delicious risotto.
The last bit was a long slog but it ran along one of the canals all the way to the outskirts of Venice so it was all pretty but sooooo loong. Very saddlesore by then !!
ALL DONE! We'd done it and so had everyone else.
A great feeling. Everyone had been so nice. Some women had gone with a friend or friends. Some on their own. All ages. All shapes and sizes. All levels of cycling fitness but we'd all done it.
It just shows what you can do when faced with a challenge.
Day5 and 6 Our reward was to stay in Venice and just potter around taking it all in. Neither Jo or my self been to Venice before so it was the icing on the cake.
The body content of your post goes here. To edit this text, click on it and delete this default text and start typing your own or paste your own from a different source.